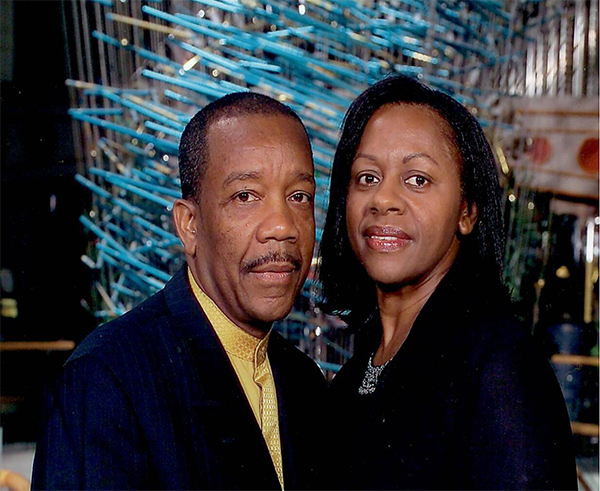 Bishop Blackwood accepted the Lord as his personal Savior, under the ministry of the late Mary Elizabeth Bailey at the Rehoboth Church of God in Christ Jesus in Jamaica West Indies in 1960. There he received the divine call to the Ministry, and was ordained as a Minister by the late Bishop R.A. Carr to Pastor a branch of the Rehoboth Church of God in Christ Jesus, (Apostolic), St. Catherine, Jamaica West Indies.
Migrating to the United States of America in 1972, he traveled extensively throughout the United States and Canada, preaching and assisting other Pastors in the work of the Lord. In 1978 he was moved by the Spirit of God to establish the New Jerusalem Church of God in Christ, (Apostolic) Inc. in Queens Village, New York, and since then moving to Springfield Gardens, Queens.
In 1988 Bishop William S. Barnes (Sr.) appointed Pastor Blackwood as Overseer of the Churches of God in Christ Jesus (Apostolic) Inc. in the New York District. In May 1992 the Board of Bishops for the Churches of God in Christ Jesus recommended and consequently consecrated Overseer Blackwood to the office of Bishop for the New York area.
Bishop Blackwood's scholastic achievements over the years include a Certificate as an Electronic Technician from Trenton Technical Institute, a Diploma from Mercer County Vocational School in Electrical Journeyman Technician, sponsored by Princeton University, a Certificate of Ministry from the New York Theological Seminary and his Doctorate of Sacred Theology from the United Christian College, and the United Holy Church of America Inc.
A devoted family man, his union with his beautiful wife Yvonne West produced three children, Christopher, Anthony, and Krystal.
Email Bishop Blackwood at
BishopBlackwood@newjerusalemapostolic.org